Kaleo Missions is a non profit organization and relies heavily on the generous giving of individuals, businesses, churches and organizations to support our work in each one of our cities.  Thank you so much for partnering with us as we serve the poor and marginalized in the urban United States.  You can find options to support our ministry below!
Kaleo Ministry Support 
Below you will find specific ways that you can be a part of the work of Kaleo through giving financially to our ministry.  As we begin new projects and continue our existing ministries, we will continue to update this page to reflect our current needs.  Thank you so much for giving to our ministry as we care for the poor and marginalized in the urban United States!
World Refugee Day 2017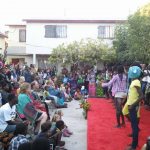 Every summer, Kaleo partners with one of our ministry partners, Bridge of Hope, to host a celebration on World Refugee Day that is almost completely run by City Height's refugee youth! The purpose of the event is two-fold: to educate and to celebrate. At this event refugees are given the opportunity to share their stories through art, music, food and other cultural traditions. We believe that the public sharing of these stories and traditions will help our community better understand the political, economic, and social circumstances surrounding journey of a refugee from their home country to the United States.  Please consider making a one time gift to help make this incredible event possible!
Most Urgent Need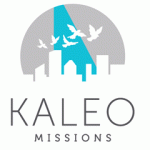 Like any other ministry or nonprofit, Kaleo requires resources to continue to operate and grow.  We have growing staff needs, growing insurance requirements and the need for more facilities for our ministries.  We would not be able to operate without the generous donations of supporters from around the country. Would you consider donating towards the overall needs of our ministry, allowing us to continue to care for the poor and marginalized of the urban United States and to mobilize the church to serve for many years to come.
City Heights World Cup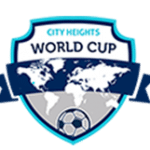 We are so excited to be launching The City Heights World Cup in San Diego this coming year.  Our ministry in San Diego largely takes place in a community called City Heights, one of the most diverse communities in the United States. People from all over the world, many of them refugees, live in the City Heights Community.  In partnership with many other organizations, we have created a soccer tournament specifically for the community as a way to build relationships, connect local churches to the community, as well as foster community in the City Heights area.  We hope this will continue to provide avenues for us to love and share the Gospel with the community of City Heights.
Discipleship and Curriculum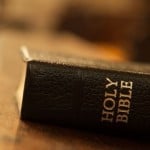 A few years ago, we realized a need to make sure that each of our cities have a supply of quality Bibles, discipleship curriculum, and Bible Club resources. As a result we gathered together as many supplies as we could and created a dedicated fund that would be made available to our City Directors to purchase the resources they would need for the unique ministry Kaleo is involved with in their city.  Please consider donating to this fund to help us maintain the ability to keep these ministry resources available.
Staff Support 
Our Kaleo staff are dedicated to caring for the poor and marginalized in their city.  They work hard to serve their community, develop partnerships, and mobilize people to join them in serving.  While they do receive some of their funds through hosting and serving Kaleo teams, they also rely heavily on supporters to come alongside of them and support their work.  If you would like to financially support a Kaleo staff member, please click on their name below and find the donate button.  You will have the option to give a one time gift or to set up a recurring payment.  Kaleo Missions does not take out any of your donation for administration, so every penny of your donation goes directly to the person you are financially supporting.  All donations are tax deductible.  Thank you again for your support of our Kaleo staff!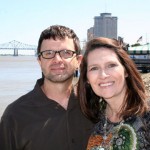 Tom and Sonja possibly serve in one of, if not the most interesting parts of the United States.  In addition to serving at the New Orleans city directors for Kaleo, Tom is also the pastor of Vieux Carre Baptist Church right in the middle of the French Quarter, one street off of Bourbon.  Every group who has ever come through Kaleo and served in New Orleans has been deeply impacted by their heart for the Lord and for people regardless of where they are from, what they look like, or whether they live in a house or on the streets.  If you would would like to support Tom and Sonja's ministry, click on the donate button below.  You will have the option of making a one-time or recurring contribution.  Thank you for supporting Tom and Sonja and the ministry of Kaleo!
Summer Intern Support 
Our summer interns make it possible for us to do all the ministry we do throughout the summer.  Thank you for your support of their ministry and the ministry of Kaleo.  Please note:  Once you designate your donation amount and put in your payment information, you will be able to designate on a memo line who your donation is intended for.
*If you would like to make your donation by check, you can make it out to Kaleo Missions and send it to PO Box 1371 Denton TX 76202.  If your donation is designated for a particular staff person or project, please note it in the memo line of your check.  If you have any questions about making a donation, please contact us at info@kaleomissions.org.