Urban Immersion is our urban short term mission trip program for groups.  The mission of Kaleo is to care for the poor and marginalized people of the urban United States and this is one of the primary tools that we use to accomplish that mission.  In all of our inner city mission trip experiences, we have two primary goals.  First of all, we strive to be a blessing to the ministry partners that we have in each city, and secondly, we want to create impactful, transformative experiences for your team. We hosts family mission trips, youth group mission trips, church wide mission trips, and mission trips for para-church organizations.  See below to find out more about how you can bring your group to serve with us on a short term mission trip!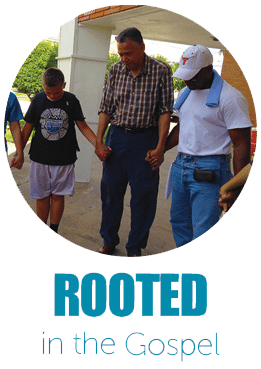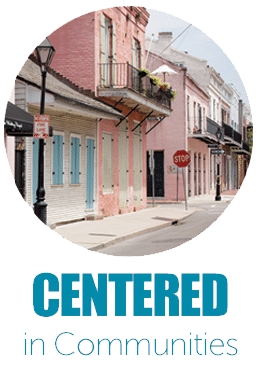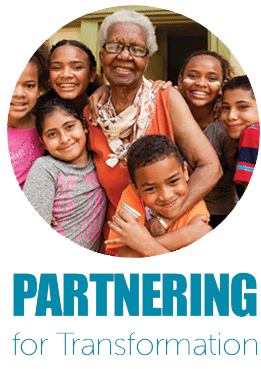 Distinctives of a Kaleo Urban Mission Trip 
Relational: We believe that it is only by the power of God that life change occurs, but that He designed that change to occur as people interact with other people.  Giving our short term mission trip participants the opportunity to listen to others' stories and share their own stories is one of the primary goals of Kaleo Missions.  As a result, on all of our urban mission trips, we put people in contact with other people.  Whether it's serving the homeless, the elderly, kids, or refugees, we focus on relationships and conversations between people.  It is only in face to face conversations that people feel valued for who they are, stereotypes are challenged, and the story of the Gospel is communicated in the clearest possible way.
Network: In each of our Kaleo cities, we have staff year round that both serve in the local community as well as develop a network of partnerships with others doing urban ministry.  As a result, we have relationships with incredible ministries serving in a variety of different contexts in the city.  We believe that our network of diverse ministries allows us to provide a truly transformational urban missions experience.
Training: We are committed to ensuring that our participants are well trained to do all the ministries that we partner with. As a result, we provide many resources to group leaders in the areas of fundraising, team dynamics, issues in the city, servant leadership, etc.
Excellence:  In all aspects of a Kaleo Missions trip, from the registration process, to leader training, to actually leading the mission trip, we strive to do all things "as unto the Lord" (Col 3:23). We are committed to making sure that every Kaleo short term mission experience is done with a spirit of excellence and a strong commitment to bring glory to God.
Affordability: We understand that for all of us, especially in Christian ministry, money can be tight. We are constantly striving to provide the best possible urban short term missions experience at the lowest cost possible. As a result, our trips only cost $315 for a 5 night trip or $365 for a six night trip. All housing, meals, programming, ministry supplies, training, and on-site staff for guidance and debriefing are included.
Leadership: We desire for church leaders to be able to focus primarily on leading their teams during the week. As a result, we want to make sure that all the logistics of the trip are taken care of. Each Kaleo Missions site has a year-round, on-site director to oversee the ministry as well as staff members who will help prepare your team for the ministries you will be serving with, accompany you to the ministry sites, take you to activities and restaurants, and overall serve as your guide for your trip.
Education:  One of our goals is that the impact of each of our short term mission trips last well beyond the time that your group is onsite with Kaleo.  As a result, in addition to our time serving and our debriefing times, we also focus intentional time on activities that help our groups understand more about God's mission, the Gospel and how the Gospel helps us understand and engage with issues of poverty, race, immigration, homelessness, etc… in addition to  how to how to serve well and share your testimony and the Gospel with others.
In our Urban Immersion short term missions experiences, we host Christian groups of all ages who want to serve with year-round ministries in each city who would like help.  While we primarily host youth mission trips, we also welcome family groups, church small groups, etc…
We make it possible for leaders to bring their group on an intentional, relational short term missions experience and to focus on their students, rather than having to juggle all the logistics that an effective missions trip requires.
Your registration cost of $315 for a five night trip or $365 for a six night trip pays for all your meals, housing, a customized ministry itinerary connected with year-round ministries, and all ministry supplies. Additionally, our staff will serve alongside of your group throughout the week and debrief your group about the ministry experiences they are having during the trip.  You will be responsible for transportation to the ministry site, and during the Kaleo urban missions experience.
We work one-on-one with each group leader to help them through the registration and preparation process, then continue to serve with you at the ministry site and follow up with any needs you may have as you return back home.
If you have any questions, you can contact us directly at info@kaleomissions.org or 469-319-0208.
Sample Schedule
As we meet people and share our vision that influences each Kaleo urban short term mission trip, the question that often comes up is, "So what does an actual day on a Kaleo mission trip look like?"  We are very intentional with everything that we do on each mission trip and would love to share with you what we do and why we do it.
Below is an example of a potential schedule for a Kaleo Missions trip.
Breakfast:  Recognize Our Dependence on the Lord
At each of our ministry locations, we start every day by preparing ourselves not only physically, but also spiritually, for the day's ministry.  We provide a healthy breakfast for the team as well as the opportunity for teams to spend time in either private or group devotionals.  We are convinced that it is only through the work of the Lord that lives will be changed.
Morning Ministry:  Discover Our Passion and Gifts
On each trip we work hard to expose people to multiple types of ministry.  We want to provide opportunities for Kaleo short term mission participants to begin to identify their passions, gifts and how the Spirit might be leading them to serve in ministry.  Ministry Possibilities:  Working in a homeless shelter for women and children; Visiting refugee families; Working alongside residents of an inner-city addiction recovery program; Visiting the sick and elderly; etc….
Lunch:  Learn to Listen to People's Stories
Everyone has a story.  Each person that we encounter has a history of hope and tragedy, joy and sorrow, victory and failure.  Listening to others story gives us a compassion for them that we would never have if we just judged them by first appearances.  It also gives us the ability to find points of connection with them to share with them the hope found in the Gospel.  Often during lunch we will send out Kaleo teams to eat lunch with homeless people on the streets.  We don't send them to feed the homeless and leave, but to share a meal with them, hear their stories, and try to love them as Christ would.
Afternoon Ministry:  Experience Relational Ministry
God has created us to be in relationship with other people.  The Gospel lived out and shared in the context of relationships is the primary way by which the Lord brings about life transformation.  As a result, our trips all focus on relational ministry.  Often during the afternoons of a Kaleo mission trip, participants will consistently participate all week in a ministry such as a Bible club for inner-city kids or refugee children from all over the world.
Dinner:  Value Living in Christian Community
To live a life of mission, we need each other.  God has gifted each of us in different ways and we need each other to accomplish his purposes.  We need time with each other to laugh, pray, share experiences and minister together to our hurting world.  We are intentional on each trip to have time for our groups to enjoy fellowship with one another.
Debriefing:  Connecting the Trip to the Rest of Our Lives
In everything we do on a Kaleo inner city mission trip we are constantly discussing what God is teaching us through our experiences.  What are we learning about God? Ourselves? His Mission? Other people?  How will my life be different as a result of this trip?  Our passion is that each Kaleo mission trip will be a catalyst for a life of mission, influencing each participant far beyond the initial experience.  As a result, throughout the trip our staff lead debriefing sessions to encourage each person to consider significant questions that deepen the trip from being just a great experience to being the beginning of a lifetime of following the Lord and serving others.